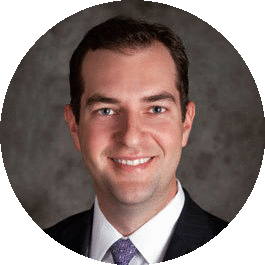 Brandon R. Burg
Attorney, MBA, Florida CAM
What is FLCamAcademy.com?
The goal of this site and program is to increase education and understanding of the community association concept in Florida. If nothing else is accomplished but that, we will consider this site a huge success.
What services do we offer?
We offer the Florida CAM Pre-licensing Class through the parent company Burg Academy LLC. Our license provider number is "PRE 42." We also offer practice question for those that have already taken the pre-licensing class and are looking to get ready for the CAM exam.
Who is providing the material?
The material was produced by Jerry Burg. See below for more about Jerry. The program was then perfected and provided online by Jerry and his son, Brandon Burg. See below for more information about Brandon.
Who is Jerry Burg?
Jerry has been managing condominium and homeowner associations since 1998. He graduated from the United States Air Force Academy with a degree in Engineering Mechanics and holds a Masters Degree in Mechanical Engineering from Colorado State University and a Masters Degree in Business from the University of Northern Colorado. Jerry teaches the State required CAM licensing class for Gulf Coast State College and has contributed to the CAI magazine Common Ground. Jerry has been teaching the CAM pre-licensing class since 2007. Jerry is licensed by the State of Florida and has earned Community Association Institute's (CAI) designations of Association Management Specialist (AMS), Certi ed Manager of Community Associations (CMCA), and Profession Community Association Manager (PCAM).
Who is Brandon Burg?
Brandon is attorney in Panama City and focuses his practice on community associations. He's also a licensed CAM. He assists in teaching both the community association manager's pre- licensing course and board certi cation course. He earned his Juris Doctorate and Masters in Business Administration from Florida State University. While in college Brandon spent multiple legislative sessions working with then Speaker of the House Allan Bense. During law school, he continued his working in the Florida House and was awarded a full scholarship Speaker's Fellowship by Speaker Marco Rubio. Brandon is also currently serves as the President of the North Gulf Coast Chapter of the Community Association Institute.